The 2002 Student International Field Trip
Division of Geological and Planetary Sciences
California Institute of Technology
Destination: Brazil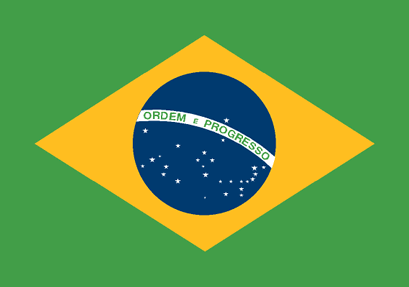 The trip took us to many portions of Brazil. We left Pasadena on July 18 and flew to Miami, where, after a short stopover at the Miami airport, we boarded a different plane for Brazil. Our route of travel took us to first to Rio de Janeiro. We arrived there early the next morning, and after a short wait at the airport, we continued on the flight to Belo Horizonte where we cleared customs and immigration. We then drove to our first stop.
1) First stop: Ouro Preto in Minas Gerais, where we saw the historical city, and visited local iron and topaz mines and gold mines.
From Ouro Preto, we drove back to Belo Horizonte on July 23 from where we flew to our next stop.
2) Second stop: the capital, Brasilia, in the Districto Federal, were we had a layover at the airport and toured the city.
After the layover, we changed flights and continued north to the Amazon River at Manaus, a former rubber port on the Rio Negro river.
3) Third stop: Manaus, in Amazonas, where we rode on the Amazon River, explored the flooded jungle, fished piranhas and enjoyed tropical fruits.
From Manaus on July 26, we flew back to Brazilia and transfered to a flight to the major mining district near Carajás in the middle of the Amazon forest.
4) Fourth stop: Carajás, in Pará, where we hiked the jungle and saw world-class mines
5) Next, Carajás to Marabá, traveling through deforested lands.
From Maraba we flew to Fortaleza to spend a night. The next day, we drove to the small town of Icapuí on the northeastern coast.
6) Fortaleza to Icapuí, in Ceara, where we saw beaches and coastal deposits.
From Icapuí we drove inland to the aquamarine mines.
7) The Trip from Icapuí to Tenente Ananias in southern Ceara traveled through arid lands to reach the mountains with aquamarine pegmatites.
8) Martins: a beautiful hotel on a high plateau.
From Martins we drove northeast through the arid interior to the coastal resort of Natal.
9) Martins to Natal in Rio Grande do Norte.
9a) A trip up a volcano west of Natal.
From Natal on August 4, we flew to Rio de Janeiro.
10) Rio de Janeiro in the state of Rio de Janeiro where we stayed on the famous beach at Ipanema
From Rio on August 6, we boarded a plane for the trip (via Miami) back to LAX.
11) Back in Pasadena
A special note of thanks goes to the sponsors of this trip who made such an unforgetable trip possible in the first place. For those of us who went to Brazil, this trip will always be one of the highlights of our life.
(revised 21-Aug-2002 by GR2)
---